Description
FEEL THE FUTURE OF RACING
Meet the new generation of racing steering wheels. The award-winning Logitech G-Series design has been reimagined to incorporate the physics of your race car for unprecedented realism. Feel piston action, gravel crunch, and every shift, flick, and hairpin turn like never before.
TRUEFORCE
A NEW GENERATION OF FORCE FEEDBACK TECHNOLOGY
EXCELLENT WORKMANSHIP
ALUMINUM, STEEL, LEATHER
DUAL CLUTCH
START ASSIST CONTROL
BEHIND THE SCENES OF TRUEFORCE
LEARN ABOUT G923
THE REAL RACING FEEL INSIDE AND OUT
BEHIND THE SCENES OF TRUEFORCE
LEARN ABOUT G923
THE REAL RACING FEEL INSIDE AND OUT
TRUEFORCE NEXT GENERATION SIMULATION TECHNOLOGY
FEEL TRUEFORCE IN THESE GAMES
CLOSED LOOP MOTOR CONTROL
Correct current means correct torque. The G923's advanced firmware monitors all the current flowing through the steering wheel motor, constantly adjusting the voltage to match the physical output of the game. By going beyond default settings, the G923 delivers the finest accuracy and unprecedented realism.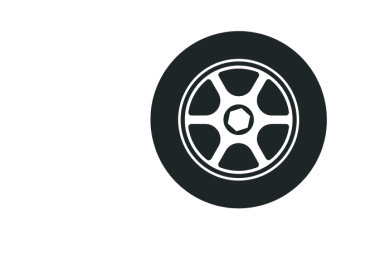 MORE TRACTION.
LESS SMOKE.
Get crisper and quicker off the start line with customizable dual-clutch launch assist in supported games.
BUILT FOR RACING
A modern take on a classic design. New color schemes, premium brushed metal, automotive-inspired leather stitching and polished pedals give the G923 a professional look. Form follows function, featuring integrated center markers and a rotating dial.
XBOX version not available in your region
STEERING WHEEL GAME CONTROL KEYS
The steering wheel has full PS5 or PS4 controls built into it for easy access. No matter how you race, all commands are directly at your fingertips.
STEP BRAKE PEDAL
More sensitive and more accurate. Stepped springs simulate the operation of a pressure-sensitive brake system, providing an authentic racing experience. The pedal face has been retuned to provide heel-toe action and more complete control.
XBOX version not available in your region
TRANSITION TO ULTRA-HIGH SPEED
In order to provide a better racing simulation experience, the realism of the dedicated transmission is increased. The Logitech G-Series Driving Force Transmission is a 6-speed "H" transmission with short throw feel and push-down reverse, making it your unforgettable driving companion.
USE G HUB SOFTWARE TO CUSTOMIZE
Take full control of your racing rig Adjust steering wheel sensitivity, force feedback level, and customize buttons with the powerful G HUB gaming software for PC.7Please go to logitechG.com/downloads to downloadVarious profiles can be customized for any game and application.
Xbox Series X|S and Xbox One
PlayStation 5 and PlayStation 4
18 Wheeler American Pro Trucker

4×4 EVO 2

American Truck Simulator

Race trim

Assetto Corsa Competitzione

Motorist

Driver 2

BeamNG Drive

Dakar 18

DIRT 3

DIRT 4

Dirt Rally

Dirt Rally 2.0

Distance

Eurotruck Simulator 2

F1 2015

F1 2016

F1 2017

F1 2018

F1 2019

F1 2020

F1 2021

F1 2022

Farming Sim 20

Farming sim 22

Farming Simulator 15

Farming Simulator 17

Farming Simulator 19

Forza Horizon 4

Forza Horizon 5

Forza Motorsport 7

GRID

GRID (2019)

GRID 2

GT Legends

GTR2

iRacing

MapPower

Lawn Mowing Simulator

Live For Speed

Monster Truck Championship

My Summer Car

NASCAR 21 Ignition

NASCAR Heat 3

NASCAR Heat 4

NASCAR Heat 5

NASCAR Thunder 2004

Need For Speed Heat

Need For Speed Payback

Need For Speed 2016

Project Cars

Project Cars 2

Project Cars 3

RaceRoom Racing Experience

rFactor 2

Richard Burns Rally

Snowrunner

Spintires

Spintires Mudrunner

The Crew 2

V Rally 4

WRC 10

WRC 5

WRC 6

WRC 7

WRC 8

WRC 9

WRC Generations

Wreckfest
*= Trueforce backed
Phi= Support dual clutch